Not only does Aveda make gorgeous beauty products that are packed with unique and potent ingredients, it is also one of the rare brands that goes completely out of the way for the greater good.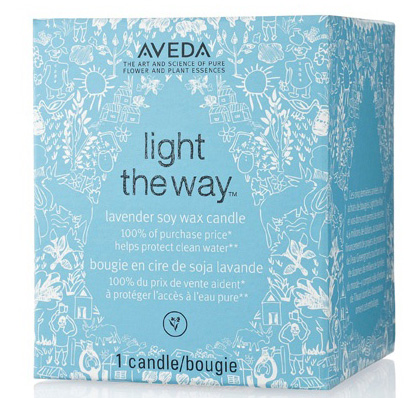 Case in Point: The brand's Light the Way candle, which is made with 100 percent certified organic lavender, lavadin, and clary sage for a beautiful, stress-relieving aroma. But that's not all. Every bit of the sale proceeds from these limited edition soy wax candle will go to Aveda's Earth Month annual campaign, which raises funds and awareness for clean water projects around the world.
Not to forget that the pretty, vintagey blue box is decorated with original artwork done by the children of Tilwari in India – a Rajasthani community that has directly benefited from Aveda's Earth Month fundraising and collaboration with Global Greengrants Fund. So, go ahead. Treat yourself – and feel good about it!
Learn more about Aveda's trip to Tilwari:
If you enjoyed this article, please consider sharing it!