There are times when I wish the sari was not so versatile. That there was one strictly prescribed way of wearing it and "creative draping" had never been discovered. Because, somehow, all of Bollywood is determined to prove that this Indian garment can go very very wrong! From the overly-covered-up Aishwarya Rai at Cannes to the fairly-uncovered Bipasha Basu at the IIFA Awards in Singapore, is there nobody who can get the blouse and drape right?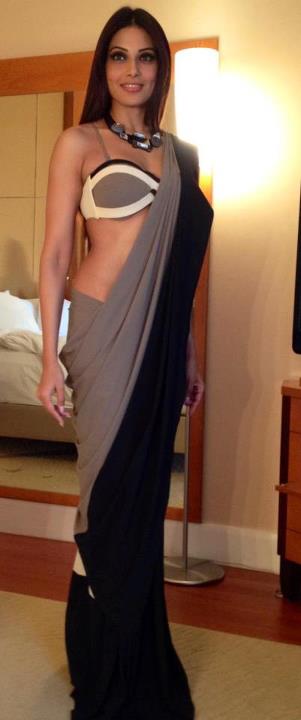 And it's sad when such bad things happen to good people like Bips, who has been pretty sartorially savvy till date. Granted that if I had a super-hot body like hers, I too would have wanted to flaunt it in ultra-cool style. But the problem is that this bikini-style blouse by Shivan & Narresh really does not complement her figure at all, making it seem somehow off-kilter and (dare I say it?) tacky. Plus, the sari itself can't seem to decide whether it wants to be formal or informal, Indian or Western, a fitted gown or beachwear, elegant or sexy… complete confusion! And it makes her look much older than her years.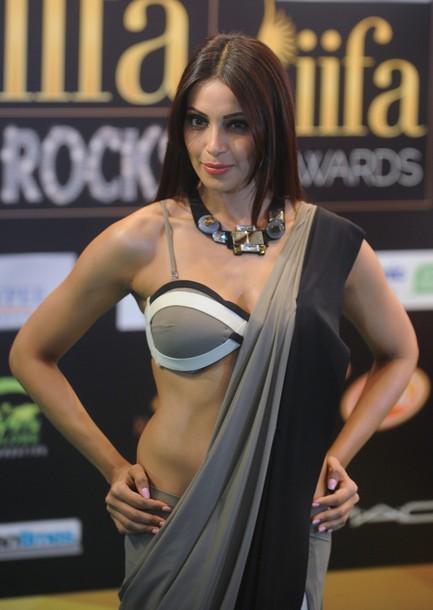 I much prefer Bipasha in the turquoise blue dress she wore yesterday – much prettier and fresher. Even the makeup is more gorgeous, all dusky pink cheeks and glowy limbs… this is the Bips that we know and love! Can we have her back please?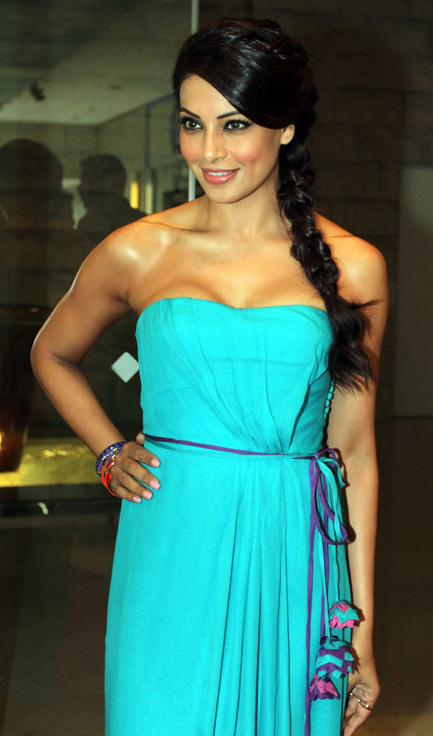 What do you think? Which look do you prefer?
If you enjoyed this article, please consider sharing it!