Tags
Beauty, Bollywood, fashion, get the look, India, makeup, manish malhotra, mickey contractor, priyanka chopra, teri meri kahaani, teri meri kahani
This is where Priyanka looks most like herself – confident, modern and stylishly put together. The makeup and wardrobe channels key trends for 2012 such as colour blocking, bold prints, pastel shades, metallic basics and big silhouettes.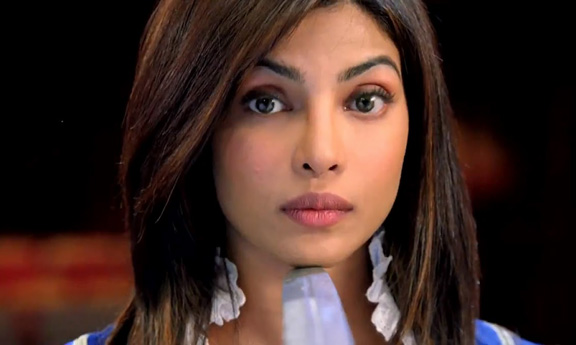 Start with a luminous finish, medium coverage foundation (layered over a primer) – like Lancome's Teinte Miracle – and dot on the concealer where needed. Unlike the '60s look, today skin is supposed to look natural and dewy, so don't be afraid of letting your true colours show through.
Buff on a setting powder where needed (in particularly shiny areas such as the T-zone). The idea is to look fresh and dewy rather than matter and powdery.
Contour with a peachy-pink blush, liquid highlighter and bronzer.
Shade the eyes with a coppery-pink shadow (such as MAC's Pink Frost), then line the upper lashes with black liquid liner that extends just to the tip of your eyes. Curl lashes, add a volumising mascara and fill in your brows. If eyes still seem undefined, wet the eye shadow and smudge it onto the lower lash line.
Lips are matte and not very precisely defined – preferably in a natural pink or dusky brown shade.
Hair is important, worn either straight or in long and loose waves, with reddish-blonde and gold highlights to add a sense of edgy drama to the look.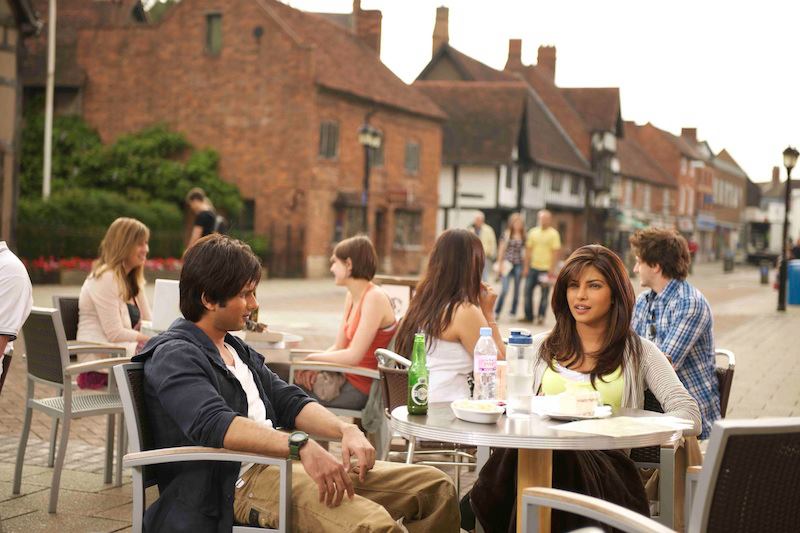 Also see:
Get the Look: Priyanka Chopra in Teri Meri Kahaani (1960: Rukhsar)
Get the Look: Priyanka Chopra in Teri Meri Kahaani (1910: Aradhana)
If you enjoyed this article, please consider sharing it!